The Trolltooth Wars - Mountain Goblin Leader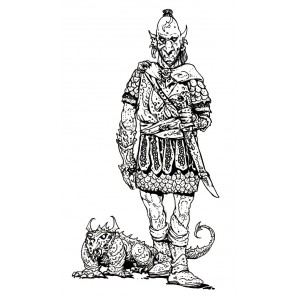 Buy this original artwork from Russ Nicholson. Fighting Fantasy gamebooks inspired numerous novels and was adapted into a video game. The Trolltooth Wars is a fantasy novel written by Steve Jackson, illustrated by Russ Nicholson and published by Puffin Books.
FREE DELIVERY by the Artist !